December 19th, 2012
Chicago, IL (PRWEB) December 05, 2012
Fantag Tees, maker of unique NFL player apparel, is offering a select line of products to raise money and awareness for the favorite charitable causes of numerous NFL players including Brandon Marshall (Chicago Bears), Justin Tuck (New York Giants), Randall Cobb (Green Bay Packers), Sean Weatherspoon (Atlanta Falcons), Charles Peanut Tillman (Chicago Bears), and Vernon Davis (San Francisco 49ers). Through December 31st, Fantag will donate $ 5 from the purchase of each players charity t-shirt / hoodie to his respective foundation or sponsored cause. The NFL player t-shirts are available online at http://www.fantagtees.com.
Were thrilled to collaborate with such an accomplished group players, each of whom is committed to supporting his respective community in meaningful ways, said Matthew Lee Rosen from Fantag Tees. This is Fantags first year of operation, so the players responses to our apparel and giveback concept has been gratifying to say the least. We look forward to expanding the program in the coming months.
Fantags art-driven apparel features unique graphic designs that celebrate each player and charity.
Justin Tuck, and wife Lauran, founded R.U.S.H. for Literacy (Read, Understand, Succeed, and Hope), an organization that provides books and positive reinforcement for young readers in New York City, central Alabama and New Jersey. Fantags R.U.S.H. design features word game tiles that spell out Tuck and the foundations name.
For the Vernon Davis Foundation for the Arts, an organization that promotes art education for disadvantaged kids, Fantag created a painters canvas set outdoors with a view of the San Francisco skyline. The painting on the easel recalls Davis #85 football jersey.
Randall Cobb sponsors the Blessings in a Backpack program at his hometown elementary school in Alcoa, Tennessee. Blessings feeds impoverished children on weekends throughout the school year. The shirts front features an ACME Packing crate filled with cheese and corn. The shirts back artwork shows a child wearing a Cobb #18 backpack.
Sean Weatherspoons SPOONful of Hope, a program that focuses on teaching life-skills to children, will receive donations through a Spooooon! shirt design. This original product invokes Atlanta fans nickname for Sean, his jersey number, and a giant spoon holding a football.
Charles Peanut Tillmans Cornerstone Foundation has provided opportunities and resources to over one million needy children and their families in the Chicagoland area since 2005. Fantags design plays off of Tillmans nickname and his standout 2012 season. The copy MVPeanut anchors the shirt along with a #33 peanut situated in front of Chicagos skyline.
Brandon Marshalls Project Borderline, an organization that raises awareness of borderline personality disorder (BPD), will generate funds from Fantags Theres a New Marshall in Town design that includes Chicagos famous cityscape and the copy Skyline for Borderline.
All shirts can be purchased directly in Fantags special Give e-commerce shop (http://give.spreadshirt.com). Orders are printed on-demand and fulfilled by Spreadshirt, the worldwide creative platform for custom t-shirts, hoodies and other personalized apparel. Charity shirt designs are available in multiple styles and colors for men, women and children.
ABOUT FANTAG TEES
Fantag Tees is operated by Thinking Fan Design LLC, a Chicago-based company founded in 2011 with an apparel license from NFL Players Inc. Thinking Fan operates two online stores: Fanskrit (http://www.fanskrit.com) and Fantag Tees (http://www.fantagtees.com). In addition to its retail operations, Thinking Fan offers custom apparel branding and merchandise services for corporate clients both inside and outside the sports/entertainment industry.
Art Easel
| Tags:
Fantag
,
Launches
,
line
,
Player
,
Tees
,
Tshirts
|
Comment (0)
October 9th, 2012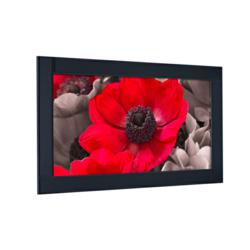 (PRWEB UK) 21 September 2012
FurnitureInFashion is pleased to launch a new range of mirror picture frames to add exquisite depth in its existing unique collection of mirror wall art for living room. FurnitureInFashion is a leading supplier of living room furniture in the UK. It also offers a complete range of accessories for living room as well and mirror wall art is an exclusive addition to the catalogue of accessories. The new range of mirror picture frames is going to add further depth to an already gorgeous range of wall art offered by FurnitureInFashion. The owner and Managing Director of FurnitureInFashion Asad Shamim said, The new range of Mirror Picture Frames by FurnitureInFashion has contemporary colors and elegant designs that will definitely make a unique and elegant style statement in any living room. These Mirror Picture Frames will provide complete d
Filed under
Art Wall
| Tags:
Arts
,
Collection
,
Frames
,
FurnitureInFashion
,
Launches
,
Mirror
,
Picture
,
Range
,
Wall
|
Comment (0)
September 13th, 2012

San Francisco, CA (PRWEB) September 21, 2012
New Zealands largest events discovery, marketing and ticketing platform has launched in the United States at eventfinda.com. The company has been planning on launching in the US for several years, and is a significant milestone in the companys history.
Launching Eventfinda in the United States is a big deal for us said Michael Turner, Eventfindas Founder. No-one else has a platform that integrates event discovery for consumers with event marketing and ticketing for promoters like we do. It what makes us unique.
"Were the best at providing a great event discovery experience, and connecting with the events and live entertainment sector. If we can execute as well in the US as we have already proven we can do in New Zealand, Europe and Australia, well have a fighting chance of being successful.
"Eventfinda is perfectly positioned to be the events discovery website of choice for both locals wanting to know whats on in their own city, as well as tourists looking to plan their itinerary.
"The website has been launched with a light footprint, and the company is growing rapidly. Headcount has increased from eight to 14 employees so far this year.
"Eventfinda is preparing for a funding round to fuel expansion into the US market.
We believe it is a better strategy to launch first, and then seek expansion funding, rather than try and raise investment before we launch our platform said Turner. It lends credibility by demonstrating were here to stay.
About Eventfinda
We are changing the way people discover and share events. Eventfinda covers all event genres, from concerts to theatre, sports and festivals, making event discovery for consumers easy and engaging.
Our platform makes it easy for event promoters, venues and artists to market their events to consumers. Anyone can list their event for free, and event information is syndicated to a wide range of media partners. Event owners can manage their own ticketing with complete control over pricing and promotion, real-time financial reporting, and state of the art at-the-door validation tools.
Eventfinda was launched in New Zealand in 2006, Austria in 2009, Australia in 2011 and now the United States.
For more information visit eventfindahq.com.
For interview requests, partnership or licensing opportunities please contact :

Michael Turner

p: +64 274 747 501 (NZ) or +1 415 622 8745 (USA)

e: michael(at)eventfinda(dot)com
Filed under
Art
| Tags:
Eventfinda
,
Launches
,
States
,
United
|
Comment (0)